CREDIT UNION LEADERS
Credit unions have the opportunity to really up their member experience game in order to stand out from the crowd – especially now when people need the support of their financial institutions more than ever.
Drawing on her 40-years of credit union expertise, Denise Wymore will address how credit unions can deliver the ultimate member experience in these uncertain times to gain more of their members' share-of-wallet and share-of-heart. You'll leave with actionable tips and strategies to really "level up".

In this webinar you'll learn:
How to architect differentiated members journeys

What credit unions can do with technology to enhance member experience

Ways to stay connected with members in a time of required social distancing.

Stories and learnings from the "front-line"

Shared learnings from other credit union webinar attendees
Denise Wymore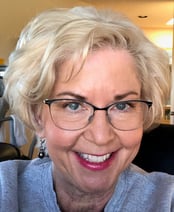 Denise Wymore is the Membership & Advocacy Development Director at NACUSO and co-founder of 6th Story. She has been in the credit union movement for almost 40 years now and her focus is on the sixth cooperative principle, cooperation among cooperatives.
In her 30 plus years with the movement she has experienced the ground truth of the organization as a teller, member service representative and loan officer. Then she went to the "back office" where she worked in support functions, that included compliance, HR, training, and operations. She found her passion in marketing, or what she likes to call cult-ivation.
As a consultant she specializes in helping credit unions tell their story, both internally and externally. She has worked with credit unions all over the US ranging in asset size from $3 million to $3 billion. Denise facilitates strategic planning and turns "me too" brands into something worth talking about.
She is the author of two books: Tattoos: The Ultimate Proof of a Successful Brand and The 2020 Vision of Marketing: A Focus on Purpose.
Denise is a graduate of Western CUNA Management School, a certified Net Promoter® Score Associate, a Filene Research Institute i3 alumna, and in 2012 was named a CU Times Woman to Watch.
Three years ago Denise joined the Cochiti Lake Volunteer Fire Department and holds an Advanced EMT license. She is training to be a Paramedic.
Juan Gonzalez - Vice President Customer Success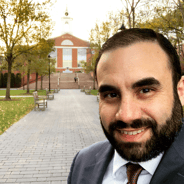 Juan Gonzalez is a digital innovator and strategic client executive. With two decades of experience as a strategy leader, he has guided high performance projects and organizations through transformations into centers of success and excellence. Juan's extensive work as a customer experience executive, leading client services, managing organizational change, and building engaged communities has been widely praised by international institutions, companies, and organizations.
Vice President of Customer Success for CRMNEXT, the world's most powerful customer engagement solution, Juan also created the Play by Post platform, an interactive methodology for user generated content on the Internet, and founded Aelyria, the original web-based creative social network for creative writers, artists, and musicians. A graduate of Dartmouth College, he holds a B.A. in History and Government and is a subject matter expert in game theory and grand strategy. He is a passionate technology activist and an avid futurist whose writings, speeches, and public works are syndicated across widely-circulated journals and blogs.